Well. 
Never thought I'd say this in my life. I just quit my job and am looking at authoring as a career. 
Not full time (sorry, clickbait title), but that's really just because I'm never going to be the type who can be a full time author. I just get a little weird when I don't see people for a while, and I'm a single 25 year old who lives with 2 cats. 
I think you understand why it's good for me to get out of the house. 
It wasn't an easy decision. Letting go of a considerable amount of steady income is hard. Plus, I like my job and I love my co-workers. But the time has come, the walrus said, to put my big girl panties on and leap.
Side note? Leaping is terrifying.
 Of course, I figured it would be. Let's be real, I'm a control freak and letting go of things is hard. But I certainly didn't think I would end up buying budgeting books (by the week people) just to make sure that everything is exactly where I need it to be and whether or not ramen is required. 
Mostly because I'm saving for a house, I like to travel on big trips every year, and I'm meticulous about my money, but hey, that's life. 
Anyways, you don't care about my rambles. So let's talk the good stuff! 
What does this mean for you?
Well, obviously it means more books. I'm not going to break my fingers trying to write them, but I can definitely start some new series, and look at publishing stories a lot faster. The best news is this means I can work on TWO series at the same time! 
The Otherworld series is absolutely going to continue. You're going to get all your lovely fairytale retellings with all our favorites (seriously I have some new covers that I'm all gaga over). 
The new series I'm keeping as a secret, which leads into the next exciting thing I get to do. 
I have more time to focus on building a brand.
I feel like this is some kind of a mythical topic for authors. A brand? We write. That's our brand. Books, pages, kindles, audiobooks. 
And to an extent, I agree with this. Of course our product is that we have written word. But I don't think that's the only thing we can do, and I'm certainly not limiting myself to that. You've already seen my book boxes coming out (next week I'll dissect what that means in a bigger blog!), and now you get to see what I can really do.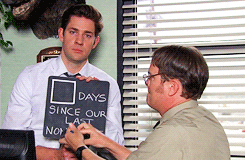 How can you help?
No matter what, you are still the important person here. The choices I make from here on out are reliant on what YOU personally want to see. Now of course, I can't make everyone happy, but I will try to do my best.
I'd love to hear what you want to see from me! These are the current options. 
Youtube Channel - Reviewing books I love, as well as a series on self publishing and steps you can take. 

Patreon - A place where you pay monthly ($1, $5, $10, set amount) and get early access to all books, input on cover design, help choose next series I write, and more! 

More book merch! 

More book boxes!

More bookish merch including clothing, bags, booksleeves, jewelry! 
And obviously, if ya'll have more ideas, you let me know. I have more time to devote to YOU and to books. Don't you worry, there will be lots more writing happening (audiobooks are happening too). But there will also be a lot of time dedicated to creating a community of people, a brand of items from my books, and of course, time for me and you. 
I've met a lot of wonderful people who reach out directly to me just to chat. To say how your day is going, to ask how mine is, to talk about books, and I can't say how much I appreciate you all. 
I love connecting with my readers more than anything else. So don't be shy.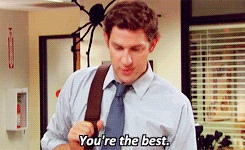 Please reload