So much has happened this year, it's almost difficult to put it down in words. This was the first year I realized authoring COULD actually be a full time job. That it was going to sink into my soul and start to make me turn daydreaming into a forever kind of thing. 
I guess I should just start with hi. There's a lot of new people here following me (sometimes that's a little overwhelming, don't mind me). I'm Emma Hamm, local author, or not so local author for most people. I publish fantasy romance, fairytale retellings, dark romance.... really kind of everything in between as well. 
Most people will know me from the Otherworld series. Heart of the Fae was my breakout novel and honestly, I couldn't be happier with how it's performing. 
At one year, I've sold 14,000 copies of HOTF. 
That's insanity. Ya'll know that right? 
I'm also pretty horrible (IE, very horrible) at acknowledging my achievements. I'm gonna take a little time to do that. Giving myself credit is difficult but here goes! 
2018 Recap
Published three novels (really only three?)
Wrote something like 6 novels 
Quit full time job to focus on writing 
Created a goal plan that would actually work 
Developed an Author "Brand"
Making liveable wage off of books 
Created author branded MERCH
Honestly, I have a problem giving myself credit. I see that list and think "That should have been so much more. I could have done SO much more" which is ridiculous. 
Anyways, onto the fun stuff! 
2019 Goals
2019 is going to be a HUGE year for me (can I use a Trump gif? No? I won't, I won't). 
Taking the Author Brand one step further- yes you read that right! I have a business plan for this year that includes SO MUCH. Namely, that I'm going to be a little more streamlined with this. I've been taken courses and classes on developing a business, not just writing books. 
AuthorTube- I will be creating an AuthorTube just for you! What's an AuthorTube you say? It's Youtube really, but it's for people who enjoy writing and reading! I'll be talking about how to become a published author, how to write, where to start, and of course, adding in some fun things from the books so you can see behind the scenes. 
10 Novels- HOLY COW BATMAN. Yup you heard it correctly. There will be 4 series next year (maybe 5, I'm working on the surprise). 
Paranormal circus set in the 1940s
Supervillain dark romance 
Otherworld Companion novel
Dragon series 
And potentially a secret one which I can't talk about yet
I also plan on being much more interactive and available for everyone! It's a lot to chew, and I probably won't have a life, but honestly, this is the best time to be making moves. 
I adore all of you. And I can't wait to see what this journey holds for all of us.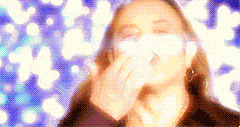 Please reload